We provide logistic support and maritime & offshore equipment supplier across the globe. With our global networks, we are able to provide crew and maritime, offshore equipment as per client requests.

Lubricants.
Safety equipment.
Navigation equipment.
Electric and electronic equipment and parts.
Machinery parts.
Deck winches.
Deck crane. 
commercial shackles 
Gangway.
Ladders.
 Propellers.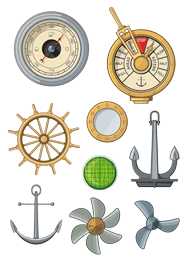 Lifeboat & Liferaft. 

 Fire fighting equipment.

Marine hardware.

Generator.

Pumps. 

Test equipment. 

Anchors.

Chain block.

Anodes.

Fenders.

Pulleys.

Bearings.